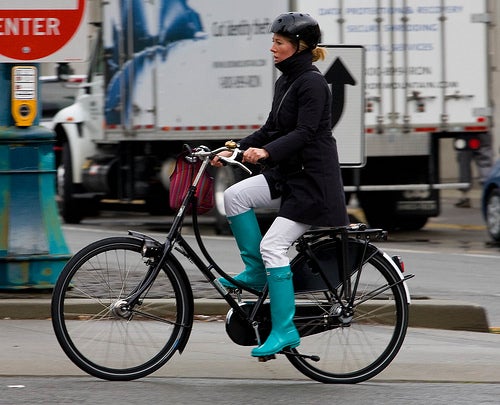 Bike to Work Week Fall 2011 is almost here! If you have participated in this event before, you know how much fun it can be; if you haven't, then this is your chance to get involved.
This year's Fall Bike to Work Week runs from October 31st to November 6th, and here are some of the things that will be going on:
Log your commutes for the chance to win great prizes
• Go to http://www.biketoworkmetrovan.ca/
Everyone who logs even one commute during BTWW is entered into a draw to win fantastic prizes, including a brand-new bike.
Visit a commuter station
There will be commuter stations set up on popular bike routes across the city. Stop by for coffee, breakfast, giveaways, and a chance to get a tuneup from a bike mechanic. More details here:
http://www.biketoworkmetrovan.ca/commuter-stations-map
And more….
"Halloween Commute" on the 31st. Dress up your bike and yourself to win prizes!  Watch this space for more information.
Questions? Pedal Pushers have tons of experience riding all year round. Ask us about staying visible and keeping warm and dry.
Phil Hall
Bike to Work Week Team Leader
On behalf of the Pedal Pushers