"On February 24, 1931 a meeting was called to organize the staff of the Vancouver Public Library into an association. Miss S. Fisher; acting as chairman called meeting to order. The following officers were elected:

President – Miss Sarah Fisher
Secretary – Miss Isabel McTavish
Treasurer – Miss Marjorie Sing

It was moved by Miss Robertson that we try to raise $50 to take out a contributing membership in the America Library Association. The same matter was to be taken up at a meeting of the Library Board the first Friday in March.

A discussion followed as to the nature of this organization whether it be purely for business or combine social. The matter was not settled. The meeting adjourned."
– the first minutes of the Vancouver Public Library Staff Association.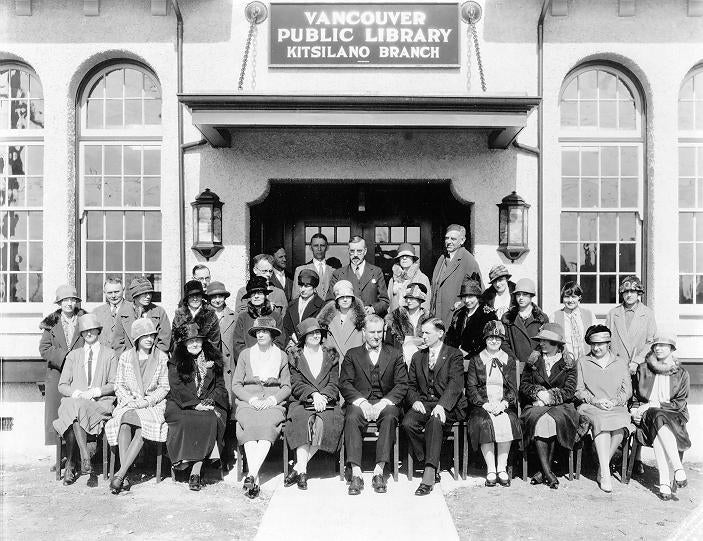 The Association met in the tea room regularly to establish a constitution, to examine implementing a medical service plan, to create a staff bulletin, as well as to form a Red Cross committee to support others.
Miss Margaret Black, on behalf of Vancouver Public Library Staff Association, submitted an application to the Joint Council of Public Employees, British Columbia Division in the spring of 1944. The joint council accepted the application and the staff of VPL officially joined the labour movement on April 14, 1944. One of the first battles the incorporated group took on was preventing the confiscation and destruction of all "Nazi publications".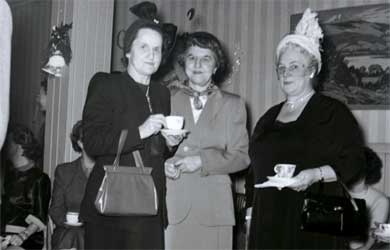 On May 12, 1950, the Vancouver Public Library Staff Association joined the National Union of Public Employees (NUPE). The local union number was 391. The executive at the time who took the association to the national level were:
Mrs. Olive St. Clair Raymond – President
Betty Harris – Vice-President
Mrs Ruth Lemon – Recording Secretary
Doreen Mosely – Treasurer
NUPE merged with NUPSE (Public Service) in September of 1963 to form the Canadian Union of Public Employees (CUPE). Our local number remained 391 as we became members of the country's largest union on September 23, 1963.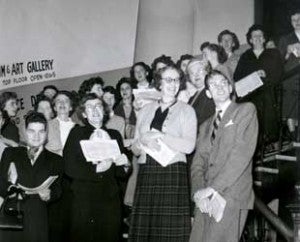 In 2002, the staff of the Gibsons and District Public Library signed their first collective agreement and officially joined CUPE Local 391. The incorporation of a sub-local was a first for the organization.
In 2010, the staff of the Sechelt Public Library signed their first collective agreement and joined CUPE 391 as our second sub-local.
CUPE 391 remains true to the original roots of the labour movement and the goals set out by the VPL staff association. We follow our constitution, work at securing improvements in working conditions and employee benefits, communicate with the membership, assist those in need and fight injustices.
Local 391 is the largest library union in British Columbia and proud to be a member of CUPE.
– Peter DeGroot