The second day began with a plenary session focusing in on LGBT issues in North America, with other continents being at the centre at subsequent plenaries over the next few days. Two of the speakers addressed the need for LGBT people to reclaim their religious faiths in these times where words like "fundamentalist", "extremist", "conservative", and "radical" almost always precede the words Christian and Muslim. The first gay Anglican Bishop in the United States, Gene Robinson (pictured below) spoke of his necessity to wear a bullet-proof vest under his robes during the ceremony when he was made Bishop. Irshad Manji, author of The Trouble with Islam, and former Queer Television host and producer, also spoke of death threats for her coming out as an Islamic lesbian. Both then spoke of the ground swell of change coming through faith groups, and hope for things to come.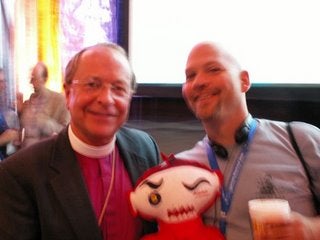 Workshops were happening concurrently. Australian presenters spoke on the impact of the election of their Liberal (read: right wing conservative) government which had links to our current situation with the election of Stephen Harper. The Australians advice was to form alliances with as many groups as possible to keep social justice issues moving forward, even when there are set backs. Members of the Canadian Labour of Congress (CLC) and the three Quebec houses of Labour shared the history of GLBT issues / committees within the Canadian labour movement. They stressed that we have made advances but cannot simply leave progressive policies and laws in a closed file marked "done". It is only when people fell comfortable to take advantage of these policies that we have succeeded. The challenge never ends.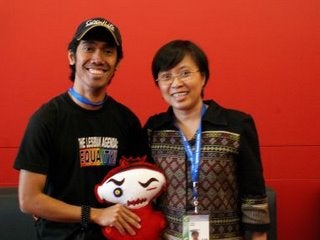 Eddie Loh, Pink Triangle Foundation and Social Work graduate student, and Angie Umbac, Rainbow Rights Project and Lesbian Advocates Philippines, both from the Philippines spoke on the panel about Malaysia and the Philippines. Eddie argued that "the struggle of Filipino LGBTs to assert their human rights and achieve their full human potential is very much rooted in their socio-politio-economic struggle." He gave a great overview of many systemic factors (colonization, classism, eliteism, sexism, homophobia, etc.) that affect human rights in the Philippines. For more on LGBT human rights in the Philippines, check out the Lesbian and Gay Legislative Advocacy Network.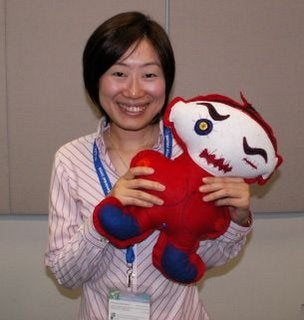 Yukari Iino, a PhD candidate at Josai International University in Japan talked about the politics of Zainichi Korean-Japanese lesbians within the lesbian community in Japan. She looked at narratives about an incident an Asian Lesbian Network conference, where Zainichi lesbians were completely disregarded, and then their disregard was disregarded once again in public discussions in a lesbian newsletter. She made some really powerful connections between race, ethnicity, sexuality and gender. Yukari said that just because someone is a lesbian, it doesn't necessarily mean that they understand other types of discrimination. Yukari is a pioneer in lesbian studies in Japan. Her article is forthcoming in a Haworth Press book called Lesbians in East Asia.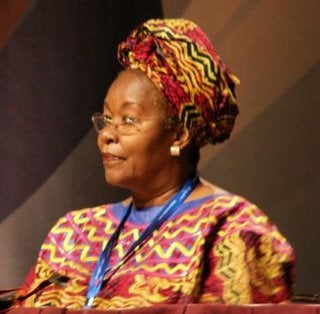 Alice Knom, a lawyer defending 9 men imprisoned for being gay in Cameroon, was one of the amazing keynote speakers on the plenary session on Africa and the Middle East. Today we met people from Sri Lanka, Japan, Philippines, Brazil, England, Malaysia, India, South Africa, Nigeria, Cameroon, Costa Rica, as well as our Canadian comrades. The evening was spent at at solidarity dinner with our brothers and sisters from CUPE, CUPW and the Latin American delegates. A wonderful day! posted by tara